Ischgl Ski Resort Review | 2018.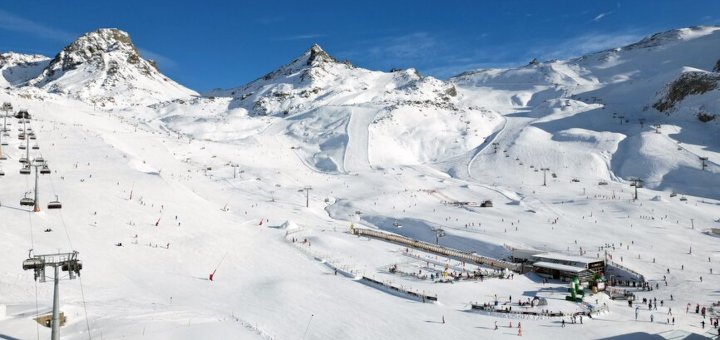 Whether you need an Ischgl ski hotel, bar, ski hire or something other than skiing to do…
Accommodation Ischgl.
There is a wide choice of middle- to top-end hotels in Ischgl, in addition to numerous B&Bs and apartments.
Hotel Madlein.
Madleinweg 2. +43 5444 5226. madlein.com.
Not your stereotypical ski hotel, the Madlein is über-trendy with slick, contemporary interiors, a beautiful spa and outdoor heated pool and sauna. Stretched Hummers drive guests around and there's a Pacha nightclub in the basement.
Hotel Solaria.
+43 5444 5205. solaria.at.
This friendly four-star hotel is within easy walking distance of the lifts, with traditional rooms and an extensive wellness area. You can also stay in apartments in a separate building, Residenzia Solaris, on a self-catering or half-board basis.
Hotel Post.
+43 5444 5232. post-ischgl.at.
The Post is a large, traditional four-star hotel, with an indoor heated swimming pool and sauna. It is well-located for lifts, shops, bars and restaurants.
Trofana Royal.
+43 5444 600. trofana.at.
Ischgl's flagship five-star hotel and one of the finest in Austria, the Trofana is suitably plush, with heavy, traditional decor and suites that come complete with saunas and open fires. It takes pride of place in the centre of town and is home to the infamous Arena nightclub.
Hotel Alpenrose, Galtür.
+43 05443 8201. alpenrose-galtuer.at.
The Alpenrose is a family-owned three-star hotel in the quiet village of Galtür, ten minutes away. Rooms are simple but comfortable, and the vast breakfasts are served in the cosy dining room.
Ski Hire Ischgl.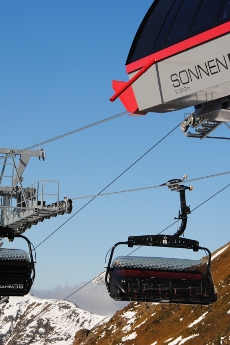 Many of the ski rental companies have multiple outlets across Ischgl, check out their websites for the branch nearest your accommodation.
Sport Adler: sport-adler.com. +43 5444 5251.
Intersport Bründl: bruendl.at. +43 5444 5759.
Shop Star: ischgl-star.at. +43 5444 51292.
Ischgl Rent: ischglrent.com. +43 5444 5262.
Silvretta Sports: silvrettasports.at. +43 5444 20125.
Sport Zangerl: sport-zangerl.at. +43 5444 20032.
Next Generation: rentandgo.at. +43 5444 5226 230.
Hangl Sport & Mode: hangl.ch. +43 5444 5970.
Schlosshotel Romantica: romantica.at. +43 5444 5633.
Apres Ski Ischgl.
Ischgl's nightlife is as legendary as its skiing. Après ski kicks off at Niki's Stadl by the Pardatschgrat chair. Situatied within the Trofana Alm with its classic Tyrolean decor, sing-a-longs, dances and waiters with trays of beers. Schatzi Bar has traditional bar top dancing girls and more modern music. Also try Romantik Hütte at the bottom of the toboggan run and the Eisbar in St Elisabeth Hotel.
The Kuhstahl opposite the Silvretta lift often warms up a little later and keeps going till 3am, they play more English music and generally has a younger crowd.
Later in the evening, head for Guxa, Hotel Madlein's Wonder Bar and Fire & Ice for cocktails or the Golden Eagle Pub if you're craving English beer.
Finally, for late-night dancing, head to the up-market Trofana Arena nightclub or Pacha.
Pacha.
Hotel Madlein A-6561 Ischgl. +43 85 444 5226. pacha.at.
This party hot spot is the winter version of the Ibiza nightclub.
Trofana Alm.
Dorfstraße 91 – A-6561 Ischgl. +43 5444 602. trofana-alm.at.
Eating Out in Ischgl.
It is common practice in Austria for hotels to provide half-board accommodation, so most guests eat in their hotels. However, there's a good choice of restaurants in Ischgl, so it's worth heading out and exploring.
Salz und Pfeffer.
Haus Adler. +43 5444 5918.
Located above the Fire & Ice bar, this popular, contemporary restaurant serves good pasta, pizza and steaks.
Hotel Madlein.
Madleinweg 2. +43 5444 5226.
The restaurant in Hotel Madlein serves international cuisine with an Asian influence in an elegant dining room complete with aquarium, and has the best salad buffet in town.
Paznauer Stube, Trofana.
+43 5444 600.
Thanks to chef Martin Sieberer, this traditional restaurant has a well-deserved Michelin star. If you can afford it, it's worth it – if you can't, try the Trofana Alm restaurant.
Bodenalpe.
Bodenalpe. +43 5444 5285.
Set at the base of the small, two-man Bodenalp chairlift, Bodenalpe is quiet, cosy and popular with locals. On the same mountain, Paznauner Thaya is a top après-ski spot, with festivities starting at about 3pm.
Alpenhaus.
+43 5444 606-840.
If you join the Mountain VIP club. Membership gets you access to the VIP lounge and restaurant upstairs in the slick Alpenhaus and priority queuing at the Silvretta lift. Otherwise, there's good, traditional food on offer in the self-service restaurant downstairs.
Non-Skiing Activities Ischgl.
Toboggan run.
The 7km long Rodelabend, starts the Silvretta Arena, only open in the evenings between 7pm and 8.30pm. Rent a toboggan from Silvretta Sports at the base station of the Silvrettabahn. Cost includes one uphill ride on the Silvrettabahn cable-way.
Horse drawn sleigh rides.
Take a sight seeing tour from the town centre in a horse drawn sleigh.
Silvretta Theme.
If your not staying at a spa hotel try the Silvretta Therme for a steam bath, sauna, solarium or indoor pool. It also has tennis courts, a bowling alley, pool tables, ice-skating and internet access.
NOTE: Ski Resorts change all the time. This review may now be out of date and some of the information may be inaccurate. Please visit the official ski resort site for Ischgl for the latest information.

If you don't want to miss any of my blog posts on the latest ski offers, news and information, make sure you follow me on Twitter or Facebook. I'd also welcome any ideas for future posts. Please send me any ski news and updates that you know about. Thank you.