[siteorigin_widget class="Advanced_Ads_Widget"][/siteorigin_widget]
St Anton am Arlberg Ski Resort
Skiing in St Anton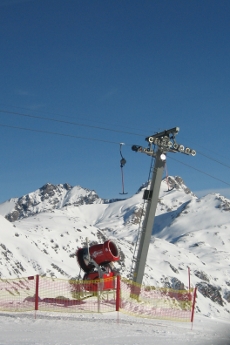 Snow Cannon, St Anton
[siteorigin_widget class="Advanced_Ads_Widget"][/siteorigin_widget]
Ski Hire St Anton
Sport Fauner
Located opposite the tourist office, Sport Fauner is a family run business and has been present in St Anton for years.
Sporthaus Jennewein Sport 2000
Arlbergright next to the Galzig Bahn.
Ski In Nasserein Sport 2000
Nassereinbahn Talstation. St. Anton
Jennewein Surferparadise
Tescenter Galzig.
Ski In Dorf Sport 2000
Hotel Anton. St. Anton.
Supa Nasserein Sport 2000
Nassereinstrasse 6. St. Anton.