Skiing in Andorra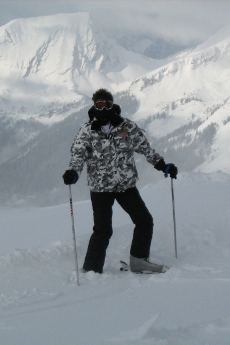 Skiing In Andorra
Pal Arinsal Ski Resort Review
Pal Arinsal Ski Resort Review
The Ski Resorts of Pal and Arinsal are part of the Vallnord ski area and now form a single resort, linked by cable car and a single ski pass.
Arinsal is an attractive, compact ski resort. For non skiers Arinsal has little to offer during the day but there is a frequent bus to Andorra la Vella, a mecca for shopaholics.
Arinsal's small local ski area is a narrow, east-facing bowl of mainly open slopes. Suitable for beginners, children and unadventurous intermediates. Almost all the runs lead straight back towards the mid-station area. This makes it ideal for parents to keep a watchful eye on children.
With most runs above 1950m and a fair number of snow cannon, snow reliability is relatively assured. Most lifts above the mid-station are drags, keeping the mountain open when it's windy. Although it claims to have the steepest black runs in Andorra, experts won't find much of interest. But some runs are not entirely easy and are suitable for intermediates who don't mind a limited area. Piste maintenance is good.
Arinsal is well-suited to near-beginners or early intermediates. The beginner slopes are gentle, away from the main area and well covered by snow-guns. But they can get very crowded at peak times.
Pal - Pal Arinsal Ski Resort Review
The picturesque mountain village of Pal is quieter with less queues then Arinsal, it is well suited to both beginners and intermediates, the pistes are short, wide and tree lined, with a range of off piste skiing in the forests.
Pal is the most wooded of the Andorran resorts, and is surprisingly different from Arinsal, which is tall and narrow with no trees; Pal is short and wide, and covered with greenery.
The only thing to attract experts will be fresh snowfall, when access to off-piste through well-spaced trees is best. Tree cover is so sparse in other Andorran resorts that Pal is the only option for this.
Intermediate skiers should go high, where the well pisted reds come down from the summit to the mid-station area. There are a couple of quite steep reds leading off to the Col de la Botella, one of which can grow moguls.
Beginners start off on the very gentle slopes just in front of the base lodge, and progress to the short blues that are accessed by longer lifts starting from the same spot.
Lift queues are not generally a problem, and mid-week the slopes are often deserted.
The ample car parking space does make it popular with the locals at the weekend and by mid-season, they really do make their presence felt, but by the end of the season the Spanish are already making for the seaside!