Go Out and See What You Can Find.
pop quiz: the lyric above is from what song and artist? clue: maybe the composer was banned from wearing sunglasses on the jurassic coast.
If you want to ski in the European summer you either need to travel to the Southern hemisphere or go high. If you want to go summer skiing you better try…
The Hintertux Glacier, Austria offers Year Round Skiing.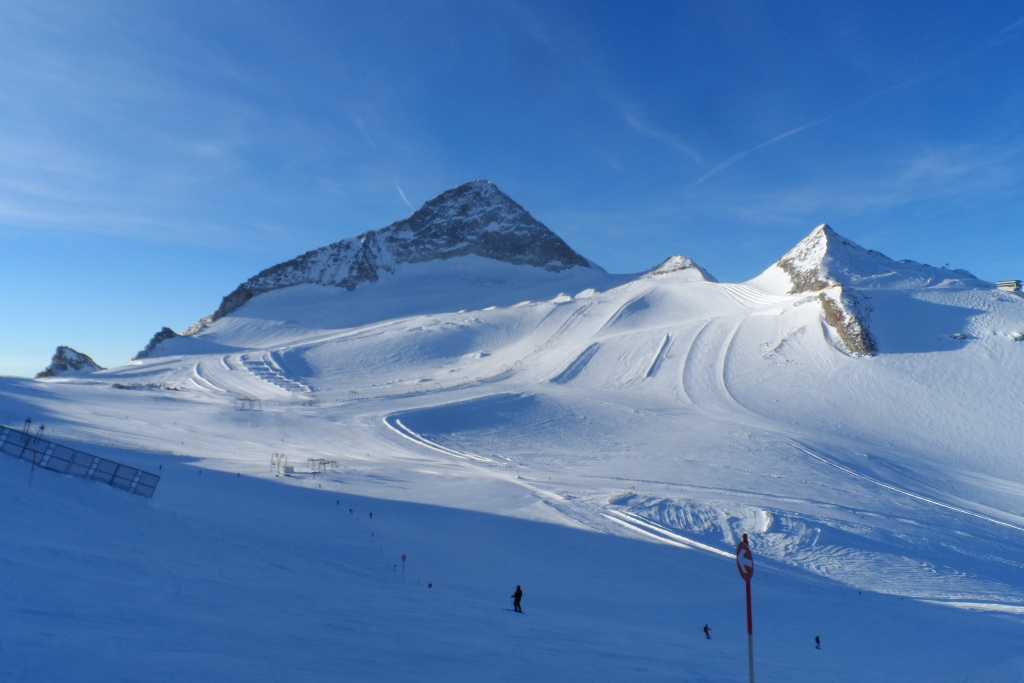 The Hintertux Glacier with it's 86km of pistes, at altitudes between 1,500 to 3,250m. This is Austria's only year round ski area and hence it is the best summer ski destination in Austria. Hintertux Glacier Ski Piste Map.
The Stelvio Pass, Italy for Summer Skiing.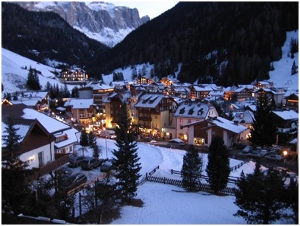 The Stelvio Pass is open from the end of May until November. During the winter the Stevio Pass itself is closed due to avalanche conditions, hence the opening of the road marks the start of the summer ski season.
There about 20km of pistes, half of them red and half of them blue. The Pistes descend from Punta degle Sprinti at 3450m to 2760m. Stelvio Pass Ski Piste Map.
Summer Skiing at Les Deux Alpes, France.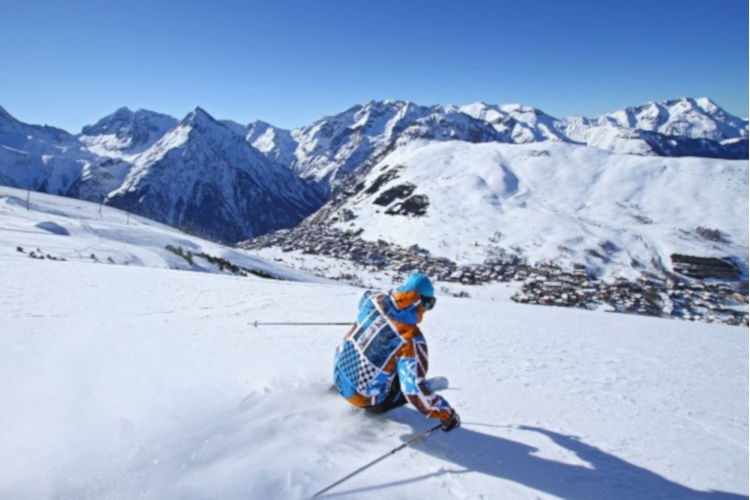 Les 2 Alpes has a 120 hectare glacier, at altitudes between 2,900m and 3,600m. The pistes are mostly graded blue and are not too demanding, however the summer ski season is short; 22nd June to 31st August. Les Deux Alpes summer ski area comprises: Snowpark, 4 Blue Pistes, 2 Green Pistes, 2 Red Piste & 14 Ski lifts. Les Deux Alpes Ski Resort Review.
Zermatt, Switzerland is the place for Glacier Skiing.

The Zermatt Theodul Glacier has 21 km of pistes for summer skiing. There are incredible views of the Matterhorn. Many national and International ski teams use the area for Summer training. The Glacier is also reachable by cable car from Cervina, Italy. Zermatt Summer Ski Piste Map and Zermatt Ski Resort Review.
pop trivia: British band Mungo Jerry had a hugely successful debut single in 1970; 'In the Summertime'. Ray Dorset composed the lyric and encourages us to "have a drink, have a drive, go out and see what you can find", this is not to be recommended.