Vail Resort Bus
Vail Resort Buses are FREE and run regularly between the eastern end of Vail Village and the western end of Lions Head.
Scheduled buses to East Vail and West Vail run frequently as well.
Live Music
The Red Lion
The Club
Sandbar Sports Grill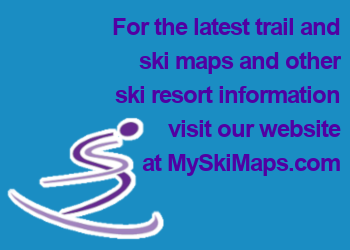 Apres Ski Vail
Vail has just about every type of restaurant on offer, but much of it is expensive.
Vendetta's
Featuring pizza by the slice, it has become the local hang-out for Vail's ski patrollers. On Bridge Street.
Bart & Yeti's
Apres-ski or evening, this is a down-to-earth tavern and long time fixture on the Lions Head Mall.
Bully Ranch
Locally famous mudslides, burgers hit the spot in this low-key, western-style bar are after a day on the slopes. In the Sonnenalp Resort.
Sarah's Lounge
A Vail apres tradition, alpine style with the legendary Helmut Fricker. In the Christiania Lodge.
The Red Lion
'The place to be after you ski.' Get there early for a prized spot on the front deck or the traditional ski bar inside. Live music, big-screen TVs and huge portions of food. Top of Bridge Street.
Web: www.theredlion.com
The Club
Don't miss local apres ski legend Steve Myers and his rollicking show for the party crowd. Top of Bridge Street.
Pepi's
For a more refined crowd, this is the apres-ski place for live music on the heated patio. On Bridge Street.
Web: www.pepis.com.
Garfinkel's
A huge deck for apres-ski an people watching at the base of the mountain. In Lions Head across from the Gondola.
Web: garfsvail.com.
Tap Room
The 'in' place for locals enjoying apres ski while retelling powder tales. Top of Bridge Street.
Mountain Restaurants Apres Ski Vail
Bistro Fourteen at Eagle's Nest
Named after the view of the 14,00ft Mount of the Holy Cross. The perfect spot to stop and enjoy the views, a beverage and great food atop Vail Mountain before heading down into town. Top of the Gondola.