Skiing in Andorra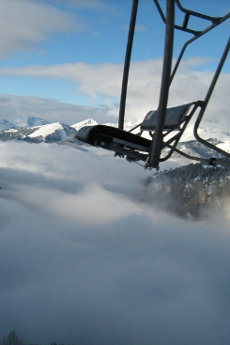 About Andorra

Andorra is a small mountainous country in the Pyrennes (on the French/Spanish border). It used to be a cheap and cheerful winter holiday destination, which attracted a young, mainly British crowd looking to ski during the day and party at night in the duty-free bars and clubs. As Andorra has moved up market over the years so have the prices. Soldeu, the main ski resort, in now as expensive as many of the higher profile Alpine resorts.
Languages
English is widely spoken in Andorra. The local language is Catalan, French and Spanish are also spoken.
Visas
Andorra is not a member of the EU but EU citizens do not require a visa.
Currency
Andorra uses the Euro, credit and debit cards are as widely accepted as in any other European country.
Telephone Code
The international dialing code is +376.
Tipping
Some restaurants include a service charge of between 10 and 15 per cent. Where there isn't a service charge most people leave between 10 and 15 per cent, depending upon the level of service received. Although not compulsory quite a few people will leave a little change in a coffee bar if the service has been acceptable, but this is less usual than in restaurants. Taxi drivers are usually given 10 per cent of the fare.
Driving
Is on the right.
Time
Andorra is in the Central European Time Zone (CET), 1 hour ahead of the UK and Ireland and 6 hours ahead of Eastern Time in the United States and Canada.